Colliers strengthening their team
Colliers International is strengthening their Czech team. Robert Bocker (29) was appointed as Associate Director of the Industrial Department, Juliane Priesemeister (27) as Regional Analyst – Research & Consulting for Eastern Europe and Pavlína Chejnovská (31) as Executive Assistant, also for Eastern Europe region.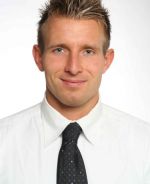 Robert Bocker is an experienced real estate consultant and has experience with production, logistics and retail companies focusing on acquisitions of Czech industrial premises. Prior to joining Colliers Robert worked for Cushman & Wakefield. Regional group Eastern Europe welcomes two new team members – Juliane Priesemeister and Pavlína Chejnovská. Juliane will be responsible for managing development of in-company research databases, information portal and she will assist the team in various research and consulting projects. Apart from her analytical skills, Juliane, a German native speaker, will also be a significant asset to the team. Pavlína is an important addition thanks to her extensive administration and organizational skills.
Sociálne siete
Voľby článku