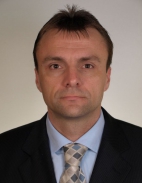 Michal Zapletal became Sales Director of Okin Facility
Michal Zapletal (42) became new Sales Director at Okin Facility, leading provider of facility management services. He will be responsible for managing all company business activities, including foreign branches. He joined Okin from forwarding company UPS. Michal Zapletal graduated from Faculty of Arts at Charles University majoring in English, Czech studies and psychology. His hobbies include psychology and sport.
Okin Group has over 1,500 employees. The company focuses on facility management, also in industrial enterprises, logistics and shopping centres. Apart from CR, it operates in Slovakia, Poland, Bulgaria, Romania, Sweden and Ukraine. The company is withdrawing from the Russian market.
Social networks
Article options
Author: SF/pb, Date 20.12.2011