Colliers Prague office expands its team
Colliers International is pleased to announce two new appointments to its local Czech team. Jan Zadražil MRICS (37) has been appointed Valuation Senior Associate, and Konstantin Cordery (25) is the new Investment Department Associate.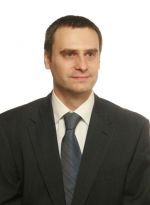 Jan is an RICS qualified real estate valuer who comes to Colliers International from RSM TACOMA, where he was responsible for overseeing and carrying out valuation assignments; client relations and business development. Jan brings with him eleven years of experience in the local real estate industry and previously worked for GE Real Estate, Mayfield and King Sturge. He has extensive experience working not only in valuation, but also in the field of asset management. In joining the team Jan will contribute to the continued expansion of the valuation business at Colliers International. Jan has received degrees from both the University of Economics in Prague, and The College of Estate Management in Reading, England.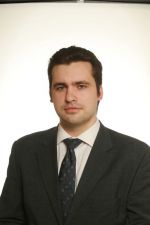 Konstantin started his Real Estate career in 2011 as an analyst for the acquisitions department at Pinnacle CEE, having moved from KPMG Slovakia where he worked from 2008 in Audit and Transaction Services. He holds an undergraduate degree in Business Administration from the Bocconi University in Italy, and is specialist in cash flow and spread sheet modelling, including financial and transactional analysis. As Associate in the Investment Department he will be actively involved in the various sales instructions that Colliers are currently mandated to dispose of and will also help to provide cash flow analysis and deal underwriting for future transactions.
Sociálne siete
Voľby článku