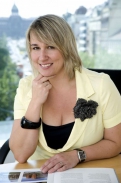 Radka Novak and Jaroslav Kaizr became partners at C&W
Consultancy Cushman & Wakefield has appointed new partners at their Czech office – Radka Novak and Jaroslav Kaizr. Radka Novak leads the office property team. She has worked for C&W since 2008. She joined C&W from property developer Skanska Property CR and has 15 years of experience in the market of office properties, specializing in business strategy and marketing, she holds CIMA-B diploma. In her spare time, she enjoys spending time with her family and looking after livestock at their family farm. She also likes travelling, playing tennis and practising zumba.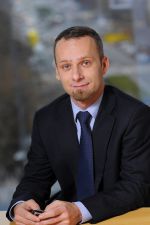 Jaroslav Kaizr is the team leader in the industrial department leases at C & W. He focuses primarily on leasing of industrial buildings in the Czech Republic and Slovakia and represents tenants in development tenders. He joined C&W in 2003. Jaroslav graduated from University of Economics in Prague, in 2009 he obtained a master´s degree in property investment and management at Shefield Hallam University in Great Britain. In 2010 he became a member of Royal Institute of Chartered Surveyors specializing in commercial real estate. In his spare time, he enjoys golf, riding his motorcycle and he is also a keen runner – he participates in the Prague Marathon annually.
Sociálne siete
Voľby článku