C&W expanding its property management team
Tomáš Stárek, Jaroslava Konečná and Zuzana Buchlová have joined the property management team at v Cushman & Wakefield. The company expands the number of employees in connection with the recent acquisition of new contracts in OC Olympia in Teplice. CPI Group commissioned Cushman & Wakefield to operate the shopping centre. All three above took up their positions at the beginning of this year and work directly in the shopping centre in Teplice.
Tomáš Stárek (38) is responsible for ensuring operation of the shopping centre. He joins C & W from DTZ. He has ten years of experience in management and construction of shopping centres. He graduated from secondary school focused on engineering. He spends his spare time with his family and enjoys sports.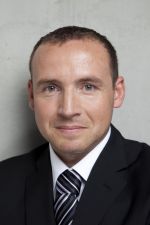 Jaroslava Konečná is responsible for organizing marketing events in the centre, marketing communication and co-operation with tenants. She also joins C & W from DTZ. She has five years of experience in the area of shopping centres. She graduated from business academy. Her hobbies include cinema, theatre, reading and sports such as beach volleyball, aerobics and fitness training.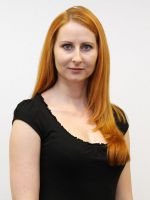 Zuzana is in charge of communication with tenants, dealing with contracts, negotiations with potential clients and the search for new possibilities. Similarly to her colleagues, she previously worked for DTZ Czech Republic. In January, she will complete a bachelor´s degree in financial management, her interests include culture, especially rock music and film.
Sociálne siete
Voľby článku